August indie gaming roundup
In this second installment of my monthly roundup posts I'll give you a whirlwind tour of things that have caught my attention in August in the world of indie gaming. Bear in mind that I write these posts at the end of the month and my record-keeping might not be perfect (though I'm working on making it better), so if you see something missing then it's not because I didn't care about it, I just have limited page space and brain capacity.
BATTLETECH pre-alpha gameplay video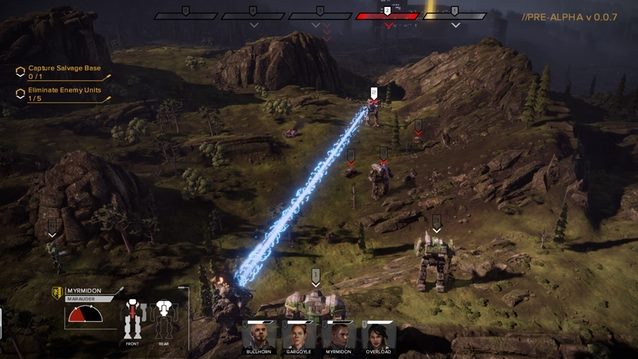 I have a long history with PC-based BattleTech games, back to the old MechCommander and MechWarrior releases, so I was excited to see another attempt to bring the franchise up to date with modern graphics, networked play, and so on. MechWarrior Online is a good multiplayer recreation of the first-person 'Mech piloting experience found in MechWarrior but after the demise of MechWarrior Tactics there wasn't a followup in the tactical lance-level vein of MechCommander on the horizon. Enter BATTLETECH (I know, keeping track of the names isn't easy, and the caps are meant to be there) by Harebrained Schemes. The studio have some big names from the franchise, to quote Wikipedia:
The studio is led by Jordan Weisman, who created the BattleTech franchise while working at board game and wargaming publisher FASA. Many members of the development team worked on another game in the franchise, MechCommander. Along with Weisman, the development team will be led by Mitch Gitelman, the producer for MechCommander and MechAssault
I'd suggest that you'd be hard-pressed to find a better team to tackle the game. Following their successful Kickstarter funding drive they've been hard at work making sure the gameplay mechanics capture the spirit of the tabletop game and now finally we have a video showing off some pre-alpha footage. Note that pre-alpha really does mean pre-alpha—they've provided a list of basic mechanics that aren't in the build shown in the video. There is definite promise though. If you're not familiar with BattleTech then the Death From Above series (a collaboration between Harebrained Schemes and HyperRPG) is a great introduction with a mix of roleplay and BattleTech battles, though beware that the audio quality in the first few episodes isn't quite up to scratch while they got the settings dialed in. Now, if only there was some way for me to get hold of one of the Kickstarter house heraldry kits…
Overland updates and public beta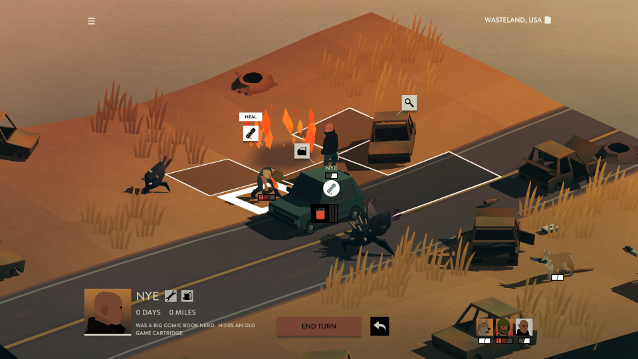 The Overland developers Finji have been posting information about a large number of updates to the game recently, including a huge UI overhaul and, most importantly, the ability to equip backpacks on dogs. They have an active public Trello board so you can see exactly what they're working on. Importantly for anyone trying to get their hands on the game, Finji have just opened up their First Access scheme to everyone—a deviation from their previous rounds of limited numbers to newsletter subscribers only. This would seem to indicate that they're happy with the direction the game is going in to the extent that they think it's ready for a wider audience. Do bear in mind, though, that it is still in development and as per any alpha or beta purchase you are somewhat gambling that the final game will be what you expected when you put your money down. That said, the game in its current state is very playable and clearly shows what to expect.
Rainbow Jam 2016
I don't normally cover jam related news because Jupiter Hadley has already got that side of things pretty well covered, by which I mean she plays more jam games than I thought humanly possible. However, as well as allowing game developers to sharpen their skills the jams also sometimes represent important causes. In the case of Rainbow Jam 2016, organised by the Scottish Rainbow Dev. Group in collaboration with IGDA LGBTQ+ SIG, the cause is to "celebrate and promote diversity within the game industry". It's my opinion that encouraging a wider range of people with a wider range of knowledge and experiences to develop games can only strengthen the gaming community as a whole. The jam is running from 20th August to 4th September so by the time you read this it may be a little late to enter, but you may be interested in checking out the games produced by the participants and on keeping an eye on future events. Also remember that there are jams constantly running on a huge range of themes with all sorts of different entry rules, so if you're looking to practice your rapid development/prototyping skills then they might be worth checking out. The appropriately named Indie Game Jams has a good calendar of upcoming jams.
Quick news