January indie gaming roundup
I know your sort—you like your gaming news and you like it fast. I'm here to please, so let's get right in to it! As usual, feel free to tell me about your own favourite news from the month in the comment section.
Hands on with copies of Space Base Mutiny and Card Rogue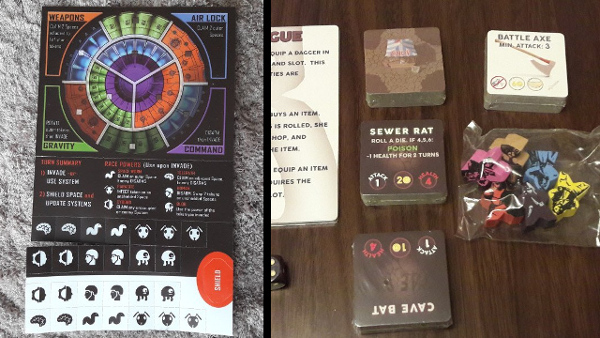 This month I received my copies of Space Base Mutiny and Card Rogue, two games that I backed on Kickstarter last year. In addition to the print-and-play rules for each game being available on their respective sites, a beta version of the Space Base Mutiny digital game can also be tried out. Space Base Mutiny was one of the two $1 games I backed (with the other being Stellar Armada). Card Rogue, on the other hand, cost a little more but also involves more pieces. It is a "tabletop roguelike" where the dungeon is created by flipping over map cards as you explore. I intend to write up my impressions of the gameplay of each game in the near future.
Aaero gearing up for release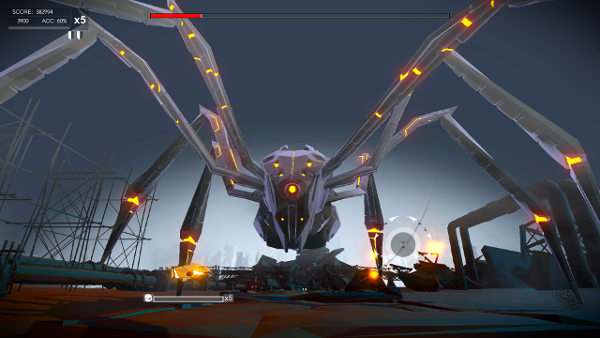 Aaero, one of my favourite games from EGX 2016, has started gearing up for release, with pre-release streams from three streamers. As of writing two of them have already shown off the game, with one remaining. Release is slated for some time in February depending on when they get the final go-ahead on consoles and it will be priced at a mere £10. Aaero takes the idea of a rhythm/runner game and wraps it in some of the best looking and most dynamic visuals I've seen in a game of this type. Add that to a soundtrack consisting of 15 bass-heavy tracks and I think they're on to a winner. I look forward to sharing my thoughts on the game post-release.
Quick news
The finalists for the Independent Games Festival main competition were announced, with the winners to be announced at the Game Developers Conference.
A Kickstarter was launched for the digital version of Epic, the card game by the creators of Star Realms. After one day it has already reached 150% funding.
AGDQ 2017 finished with record-breaking total donations of over $2 million.
A new Oddworld game titled Soulstorm has been announced.
A Necromunda game titled Underhive Wars has been announced.
Kate Gray has a new column on Waypoint "examining the depiction of love and romance, sex and intimacy in video games".
Creative corner
Some interesting resources, guides, creations, and merchandise from around the indie gaming community and beyond.
---
Tags:
Aaero
,
Mad Fellows