October indie gaming roundup
I'll skip the long intro and get straight to what you're here for—my pick of indie gaming news from October. As usual, feel free to tell me about your favourite piece of news in the comment section.
Wizard of Legend progress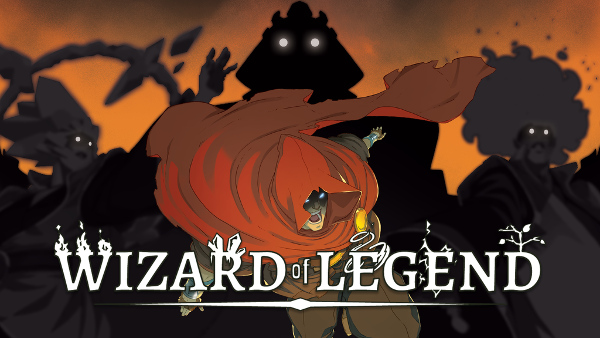 The Wizard of Legend developers recently posted an update on their Kickstarter page about new things coming in the game so this seemed like a perfect opportunity to talk about it. If you've been following my videos and articles for a while you'll know that I love Wizard of Legend—the game has a certain flow and style that really appeals to me. Their previews of new content on their Kickstarter page always look so good and the latest one is no exception. They talk about a room that your wizard can outfit with various upcoming items, the first couple of which are a wardrobe that stores your cloaks and a book that stores the spells you've learned. It looks like you'll be able to find new cloaks as you play, with each giving you bonuses like extra health or movement speed. They've also been putting the finishing touches to the ice stage and have added a new spell. I'd absolutely recommend checking out the Kickstarter update for the GIFs.
Guild of Dungeoneering — Ice Cream Headaches released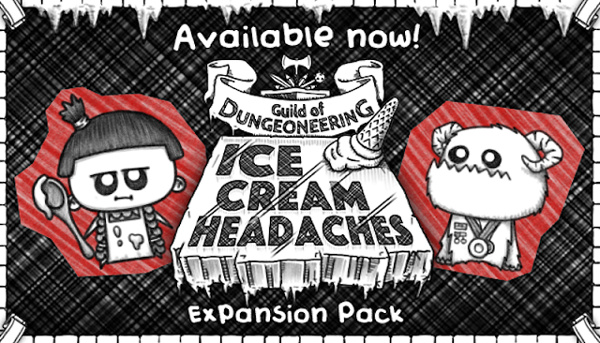 Guild of Dungeoneering is still a game I come back to often, particularly now that the mobile version is available and I can play quick games between other tasks in my day-to-day life. This month the latest update for Guild of Dungeoneering, Ice Cream Headaches (GoG, Humble, Steam), was released and as usual anyone who preordered the game will be given the expansion for free. The expansion brings with it new quests, monsters, bosses and 24 new pieces of loot. There are also more tunes from our favourite Bard to cheer you on or rub salt into your wounds as well as a new game mechanic in the form of Favour. This is provided via dungeon tiles much in the same way as fountains. However, your brave dungeoneer stores the favour he or she finds in their adventure and can trade it in for card manipulation effects during battle.
SHENZHEN I/O: FIRMWARE UPDATE VERSION 1.2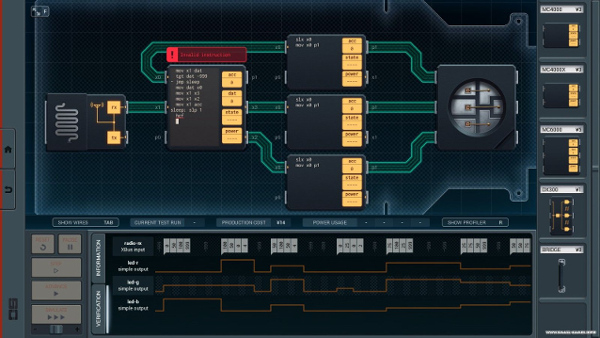 SHENZHEN I/O has recently seen an update to version 1.2. I haven't mentioned this game in my articles yet because I haven't been able to spend enough time with it to do it justice, but from what I've experiences so far, this is definitely a game for me. You play the part of a new employee at Shenzhen Longteng Electronics Co., Ltd. and your role is to build the small gadgets that seem to pour out of the factories in that area. The game is immersive from the start, with the "menu screen" being the desktop of your work computer. You are fully expected to print out the datasheets for the parts you'll be working with, as the first level essentially says "here's a half-finished project and some parts, make it work" and leaves you to it. Sometimes when a game plays hard-to-get it can really work in its favour and I think this is one game that managed it.
Quick news