Steam Link first impressions
I recently got my hands on a Steam Link to replace an aging Mini-ATX PC. Many of its original functions have been taken over by other machines both on- and off-site, leaving it to be mainly used as a client for Steam's in-home streaming. Compared to that PC, the Steam Link seemed like a much better option in terms of size, noise, and power consumption. I was also hoping it would even out the framerate and reduce the input latency a little.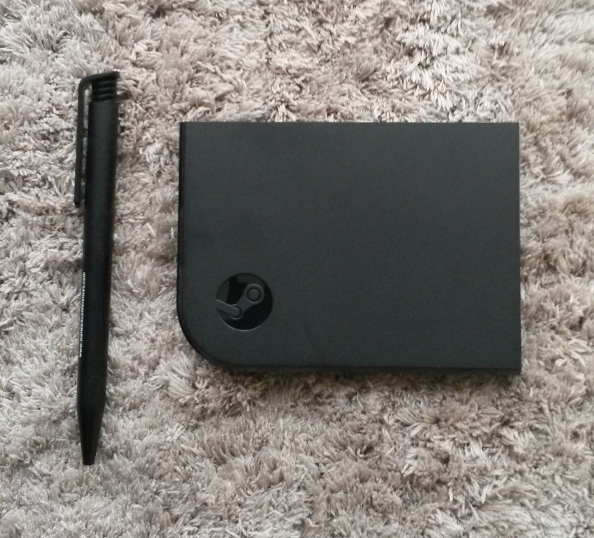 The Steam Link unit itself is small, smaller than I originally expected. The design is minimal, the case being a simple matt black affair with the Steam logo displayed next to a rounded corner.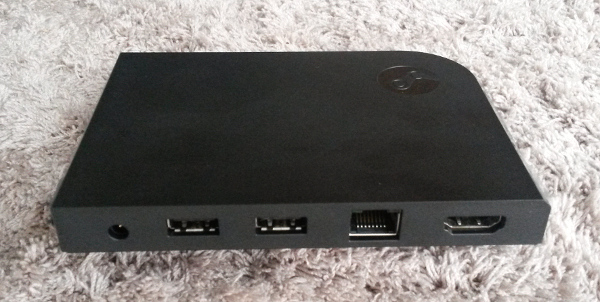 One side of the Steam Link carries the majority of the ports—power, 2x USB 2.0, 100Mb/s Ethernet, and HDMI—while another side carries an additional USB 2.0 port. The Steam Link also provides Bluetooth and 802.11ac WiFi connectivity.
The setup for my informal testing consisted of a wired USB controller, Gigabit Ethernet connection, and a host PC capable of running the games and encoding the video stream. Initial startup and configuration of the Steam Link was very simple. It downloads an update, asks a few basic questions, and then you're good to connect to a PC and jump straight in. Authorising it to connect to your games library on a host PC is also straightforward, just requiring you to enter a specified code.
First I opened up Steredenn for some good old-fashioned side-scrolling shoot 'em up action. Seriously, that soundtrack though. One thing that was noticeable in Steredenn using the Steam Link was the input lag. This was around 0.5 second or so and while it was possible to compensate for it, it definitely caused at least a couple of deaths. That's my excuse at least, and I'm sticking to it. Noticeable lag is certainly a drawback for certain types of game, so that's something to watch out for if you're considering buying a Steam Link.
Next up was Left 4 Dead 2, to make sure the Steam Link could handle decoding the video stream when there was a bit more going on. The video was absolutely fine as far as my perceptions go. I didn't experience the stuttering that some on the Steam forums have reported and I know that several updates recently have been targeted at resolving that problem. The input lag wasn't as noticeable in L4D2, and I'd go so far as to say I couldn't spot it at all. Bear in mind two possible mitigating factors though: i) I'm not a pro player, so I can't guarantee someone with more hours in the game wouldn't notice and ii) I was using a 360 controller, so the additional travel on the triggers compared to a mouse may have disguised the latency somewhat. As it stands, though, I would have no problem with playing L4D2 via the Steam Link. One niggle I had was that the mouse pointer remained in the center of the screen throughout play until moved using a mouse. If you only have a controller hooked up then this could be quite annoying. This is a Steam streaming issue rather than a Steam Link issue though so can't really be counted here.
So overall my first impressions of the unit are good. The Steam Link's design is likely to fit in with any other equipment you have near your TV, and can be easily concealed if not, the setup was simple, and gameplay is faultless depending on whether the input latency is noticeable for you (and whether you play games where it even matters).
---
Tags:
Hardware
,
Steam Link