Invisible Apartment 3 Kickstarter launched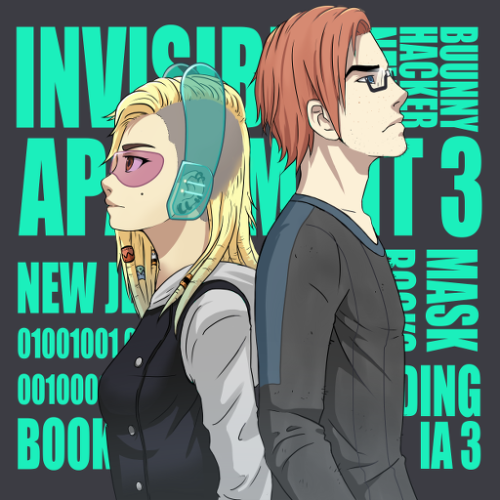 Invisible Apartment 3, the final part in the Invisible Apartment visual novel series by Vysoko Anime Production has hit Kickstarter and has already reached 60% of the goal within the first day.
Quoting the Kickstarter campaign page:
Kacey & Alex find themselves in a complicated situation. They're both on the run, Alex no longer works at the Central Intelligence and they don't know the whereabouts of Alex's mom who is detained in a sleeper cell. What will our two heroes do?
The rewards available include the expected digital copies of the game (on Steam and itch.io), along with physical rewards in the form of artbooks, game DVDs, and soundtrack CDs. The campaign page shows artwork from the game as well as sample music from the soundtrack. An additional platform, Apple TV, is also being explored, expanding on the availability of the previous games in the series.
This is the second time that IA3 has been the subject of a Kickstarter campaign, with the previous one set at a much higher target which it, unfortunately, failed to reach. The developer puts the missed goal down to launching the previous campaign too soon after the release of Invisible Apartment 2. However, this time around they have used a different approach: the core of the game has now been completed using revenue from sales of the previous games and the Kickstarter target is therefore much lower, intended to cover finalising IA3 in terms of editing and packaging.
For existing fans this installment is set to round out the series, while those of you curious about the series may find this to be a good time to take the plunge now that the entire arc will be available.
You can find the previous parts of the series on Steam (part zero, part 1, part 2), Itch.io (part zero, part 1, part 2), and the iTunes app store (for iPad owners) (part zero, part 1, part 2).
---
Tags:
Invisible Apartment
,
Vysoko Anime Production