Visual novels: The Miskatonic, Invisible Apartment 3
I'll say it upfront—historically I've not been a visual novel person. I've been getting more into the idea in recent times, but I'll probably never LP them on my channel for two reasons:
I can't do good voices for the characters. Usually indie VN creators won't have the budget for professional voice acting, so the VN won't have its own voices.
If I can't add a lot of my own value to the playthrough then all I'm doing is showing you the VN for free, which isn't fair on the creator.
With that disclaimer in mind, I just wanted to let you know about two upcoming VNs that caught my interest.
The Miskatonic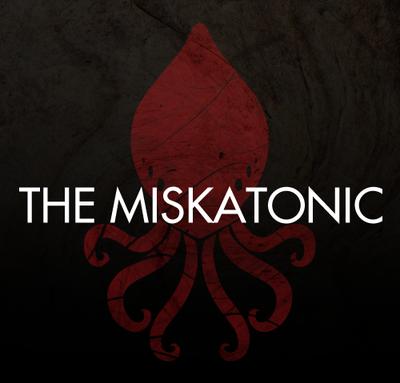 Lead character casually chatting to a doctor next to an eternally living piece of Cthulhu's skin? Check. Doctor appears to have a one-eyed, tentacled, demon facehugger attached? Check. His appearance seems totally normal compared to half the other characters? Looks like a hat trick to me. Described on the official Tumblr as a "Lovecraftian side-scrolling visual novella", this VN combines the eldritch horror of Lovecraft with some ridiculously cute art and dialogue. The Tumblr feed contains a lot of spoilers, so beware of that. If you want to experience the novel fully then it would be best to check out a few random posts to get an idea of the art and dialogue style but not go through every one of them. The VN aspect is combined with side-scrolling platform style gameplay elements to raise the interactivity beyond that offered by a traditional VN. You can find the lead dev's Twitter account at @JackCayless and the Patreon page (as Rapscallion Games) here.
Invisible Apartment 3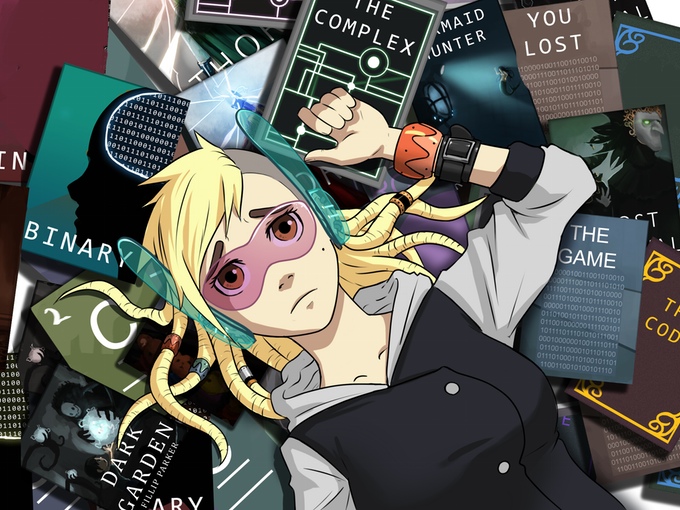 Invisible Apartment 3 is the final installment in the Invisible Apartment series, a cyberpunk story focused on "hacking, surveillance, artificial intelligence and the desire to lead a normal life in a high-tech society". If hackers on the run from an all-seeing agency is your thing then this is definitely a series you should check out. The novel, as with the previous installments in the series, is being developed by Vysoko Anime Production and is currently raising funding via a Kickstarter campaign, supplemented by Patreon. At the time of writing there are 7 days remaining to back the Kickstarter, so be sure to jump in quick if you want to help things along. The lead developer is Milan Kazarka, who can be found on Twitter at @BunnyJessican.
---
Tags:
Invisible Apartment
,
Rapscallion Games
,
The Miskatonic
,
Vysoko Anime Production